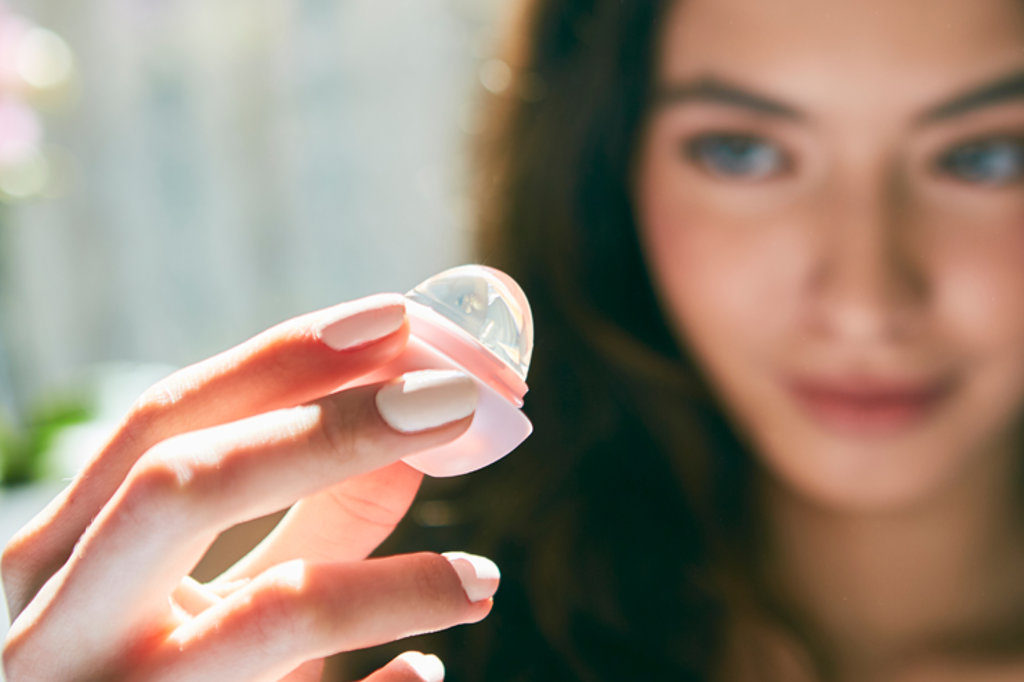 If you haven't joined the Evolution of Smooth (EOS) yet, now is the perfect time to give it a try! Get your lips moist and lucious in time for Valentine's Day with one of the EOS brand of lip balms. They come in a fun variety of shapes, sizes, and flavors.
The cold days of winter are here to stay for a while, and that means an increased risk of dry, chapped lips. EOS Lip Balm is the solution that can provide the protection you need. You'll fall in love with all of the flavors of these innovative lip balms! There are choices that include sugar plum, strawberry sorbet, first snow, sweet mint, vanilla bean, pomegranate raspberry, honey apple, pink grapefruit, and more.
EOS products are 100% natural. They are certified organic and provide the moisturizing protection that your lips need all year round. The exacting blend of conditioning oils will soften even the driest lips. Enjoy the look and feel of more beautiful lips in your favorite flavor.
At last, a lip balm is available with only the finest ingredients you expect and none of the unwanted additives. They are made with shea butter for deep moisturizing. The EOS lip balms are dermatologically tested, and they are hypoallergenic. Every product contains only ingredients that are sustainably sourced and are good for the sensitive skin on your lips. EOS does not add paraben or petrolatum.
The company is based in New York, NY. They offer a large array of products and gift sets in the beauty and skin care line. EOS was launched in 2006, and its three founders were Mr. Jonathan Teller, Mr. Sanjiv Mehra, and Mr. Craig Dubitsky. In addition to EOS lip balm, their other offerings include hand and body lotions.
Their packaging makes a unique statement, and your friends are sure to notice the difference. The lip balms come in bright, colorful cases. The design packaging is artsy and eye catching. They are primarily marketed to the female consumer, but men can use the lip balm and hand lotion, too. You can get even more extra protection with the SPF 30 protection that is contained in the products.
The hydrating effects are long lasting. Your lips will look visibly soft and smoother and waiting to be kissed by that special someone in your life! Your lipstick will go on more smoothly when your lips are hydrated and conditioned. Their blue balm is also a popular choice. EOS lip balm is offered in variety packs and combo sets, and it's a great way to try out all of the wonderful flavors.
The EOS body lotions were developed to work on extra dry skin on your body. They have beautiful fresh scents, and their hydrating effects will last for up to 24 hours. They contain cocoa butter in addition to shea butter. Your skin will drink in the deep moisturizers and feel softer quickly. Lotions also contain the effective ingredients of avocado oil and glycerin.
The EOS lotions are paraben-free and also petrolatum-free. They do not use mineral oil so there is never a greasy feeling afterwards. Lip balms and lotions are available in a convenient combination set. Be ready for anything this Valentine's Day!
Photo credit: EvolutionOfSmooth.com